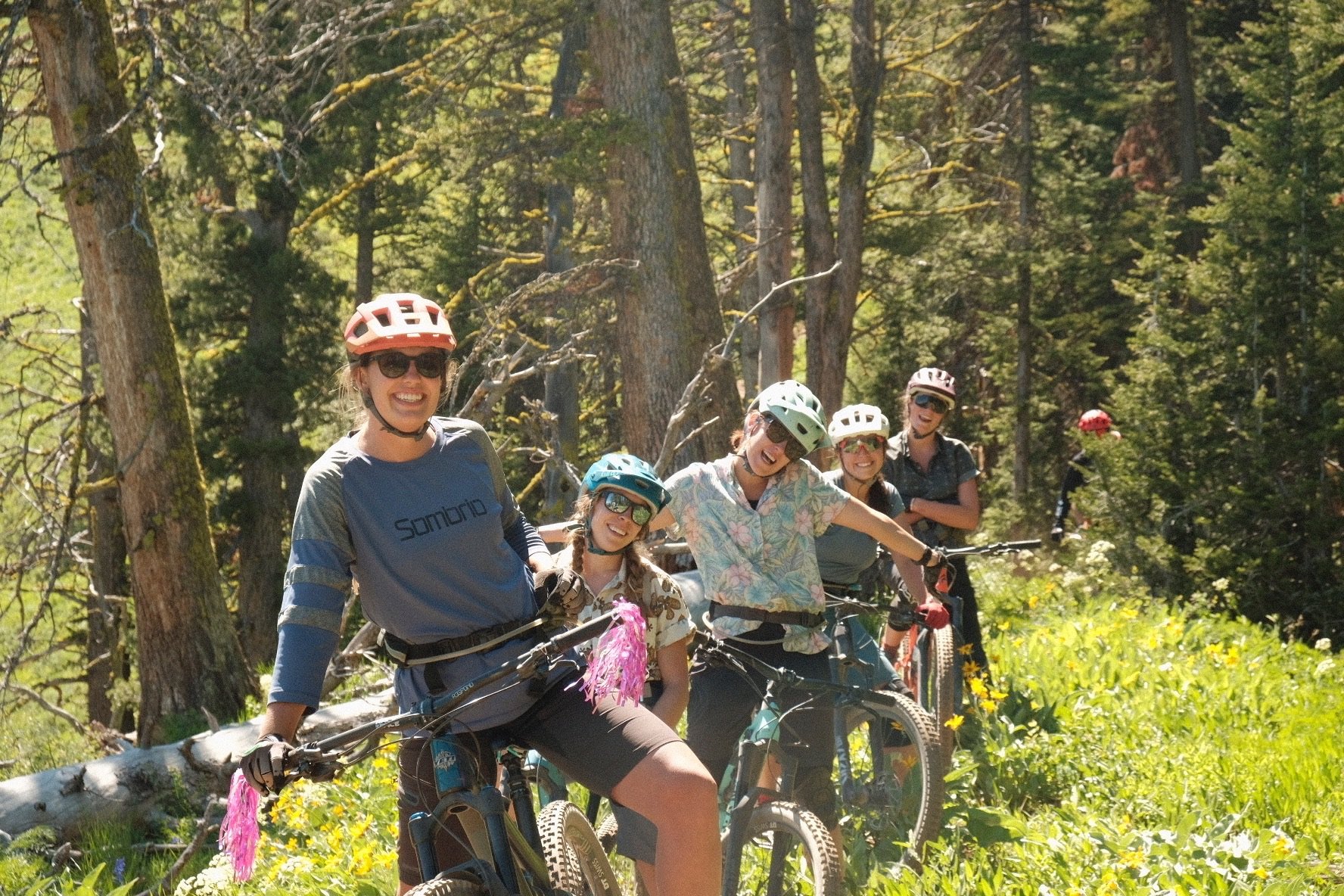 When I was 18 years old I moved from a small town in northern Wisconsin to Bozeman, Montana. I had grown up spending time outdoors but I was immediately overwhelmed by life in a mountain town. I felt like everyone was a professional skier, biker, runner, climber, you name it. 
After a year of trying to keep up and find my footing in Bozeman I was introduced to two girls, Kit and Andie. They were starting the Montana State University Women's Adventure club, later renamed Backcountry Squatters. Andie and Kit took notice of the unequal ratio of males to females during their outdoor pursuits (it was called "Bro'zeman, Man'tana" for a reason). So they decided it was time to find like minded women on the Montana State University campus to get outdoors with. Thus, Backcountry Squatters was born. Over 60 women came to the first meeting and it was clear a lot of women in Bozeman desired a supportive community to venture outdoors with. Word of Backcountry Squatters spread to other college campuses, so Backcountry Squatters formed a non-profit to help women across the nation start a Squatters chapter at their own universities. 
Since that first meeting in 2015 Backcountry Squatters has expanded nationwide with chapters in Maine, New York, Massachusetts, Colorado, Utah, Montana, California, Oregon and Washington. These clubs have hosted avalanche clinics, ski days, bike days, climbing nights, backpacking trips, knitting nights, outdoor prom, movie nights and events at the beginner, intermediate and expert levels. Backcountry Squatters has also founded a scholarship program to help fund women's outdoor education and certifications. 
The outdoors industry can be an incredibly intimidating space. Especially for beginners. It is so important to surround yourself with people that support you and make you feel safe. I met some of my best friends from Backcountry Squatters and spent my college years surrounded by a supportive, adventurous and generally wonderful group of women. All of the parking lot dance parties, costume ski days, pep talks on the mountain, skin track venting sessions and general shared stoke of the outdoors have empowered me as a woman in the outdoor industry.
I would have never dreamt of going mountain biking, backcountry skiing, rafting, climbing and so many other outdoor pursuits. But because of the support and encouragement I received from the women around me, I dared to try. Working with Backcountry Squatters has given me the opportunity to support other women, nationwide, dare to try!
-Erin